Download our
SMP Scalp Micropigmentation Guide
Download our
Gynaecomastia Guide
Download our
FUE Hair Transplant Guide
Download our
Growth Factor Therapy Guide
We are the only clinic in Sydney that offers:
FUE Hair Transplantation
Growth Factor Therapy
Hair Loss Concealer Products
Scalp Micropigmentation
Nido Synthetic Implants
Laser Therapy
Clinically Proven Medical Treatments
Clinically Proven Medical Supplements
Eyebrow Transplantation
Facial Hair & Beard Transplantation
Get 100% density with the new SMP + FUE combination procedure! This leading-edge method of hair transplantation is highly technical and the most effective way of getting maximum value out of every donor hair.
FUE differs from normal hair transplants in several ways. The first is that it is noticeable for not leaving any distinctive scars, or any noticeable changes (other than a renewed lease of life for your hair.)
Scalp Micropigmentation or SMP is the revolutionary procedure of a realistic, undetectable tattoo for the hairline and scalp area and is suitable for both men and women.
Using a micro-pigmenting technique, SMP recreates the look of short or shaved hairs by strategically placing pigments on to the scalp.
Growth Factor Therapy is a 100% natural procedure that uses the body's own growth factors to stimulate follicles and encourage new hair growth. Growth Factor Therapy can be effectively used to stimulate newly transplanted follicles or to compliment an existing hair loss medication program.
Growth Factor Therapy is the only available product that contains elevated levels of all your naturally occurring growth factors, making it extremely useful for men's hair restoration programs.
The Crown Clinic has been specialising in all areas of hair loss and hair restoration since 1999 – in that time we have established ourselves as one of the leading hair loss clinics in Sydney and Campbelltown.
We have patients visiting us from all areas of Sydney CBD, Campbelltown and surrounding suburbs.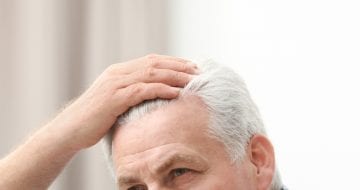 Thursday 15th August 2019
How to Treat Hair Loss
Noticing hair loss? It's not too late.  It used to be the common perception that if we wore a hat...